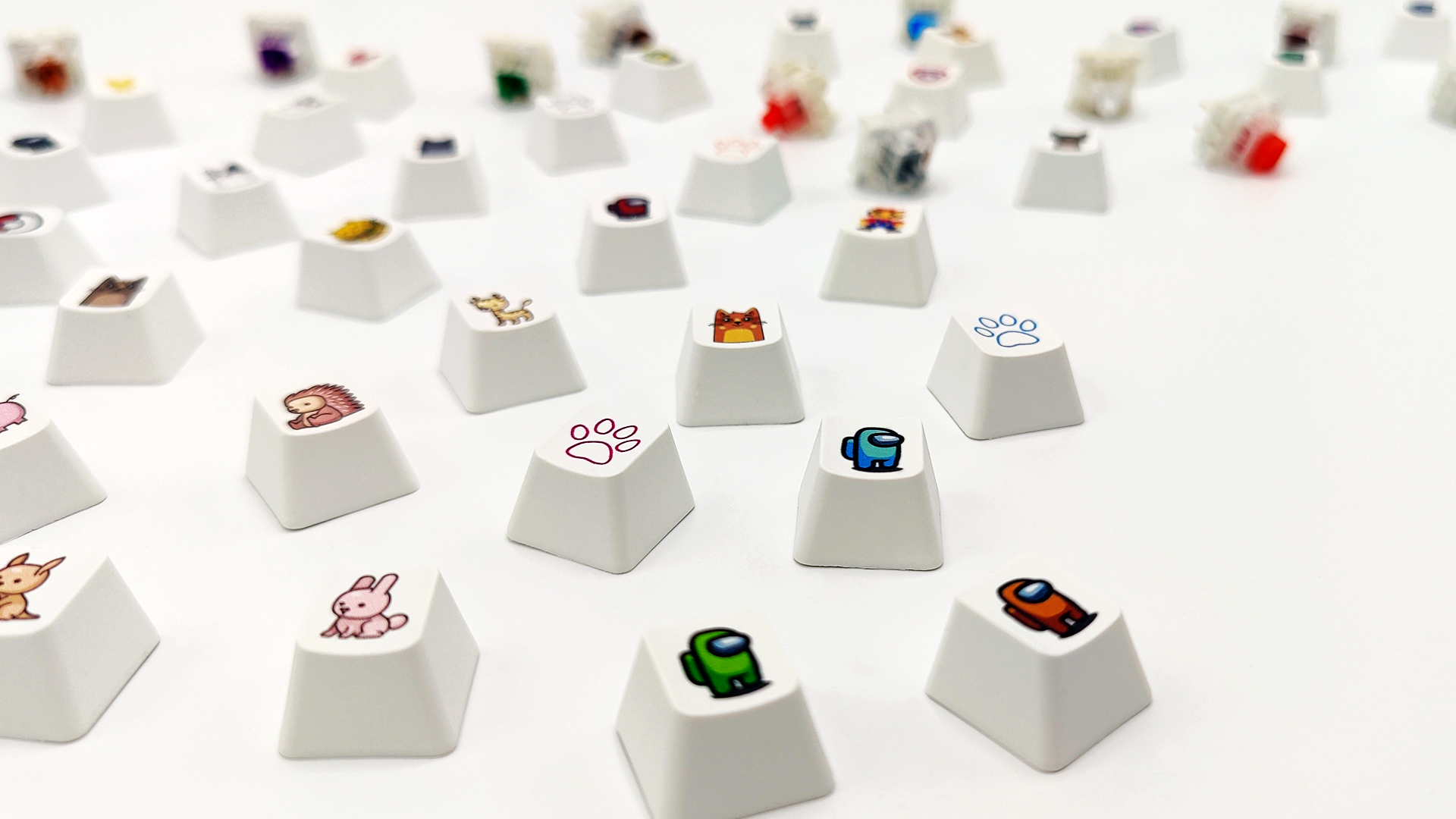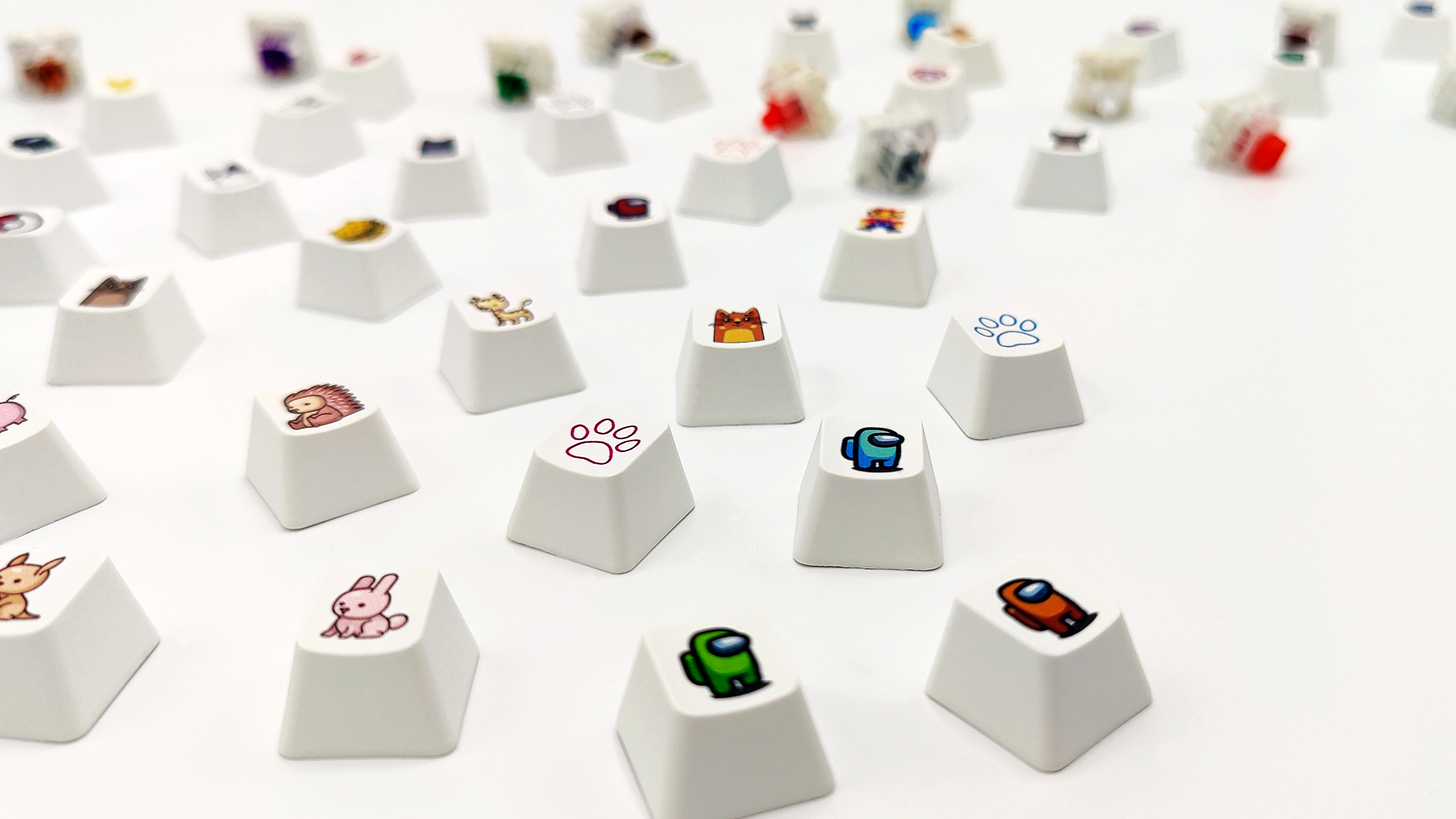 INDIVIDUAL KEYCAPS
DON'T FANCY A WHOLE KEYCAP SET?
THEN WHY NOT CHECK OUT OUR RANGE OF INDIVIDUAL KEYCAPS!
1U CUSTOM KEYCAPS
From Among Us to Cute Animals, we do it all! Can't find what you are looking for? Then why not get in touch with us and we'll create your own Individual keycap!
ISO/ANSI Conversion Kits
Fancy a bit of a colour change, but don't want to buy a new keycap set? Then our ISO/ANSI conversion kits are right up your street!
CUSTOM SPACEBARS (COMING SOON)
Any text, any design - bring your wildest dreams and spacebars alive with our custom spacebar feature! The perfect way to add a bit of elegance to your keycap set